10 Year Old Becomes a Fashion Designer
I've been working with my FAVORITE brand this week. I'm so excited to announce that my daughter Hanalei Swan is about to release her fashion collection. We have been working to get her set up for a while now.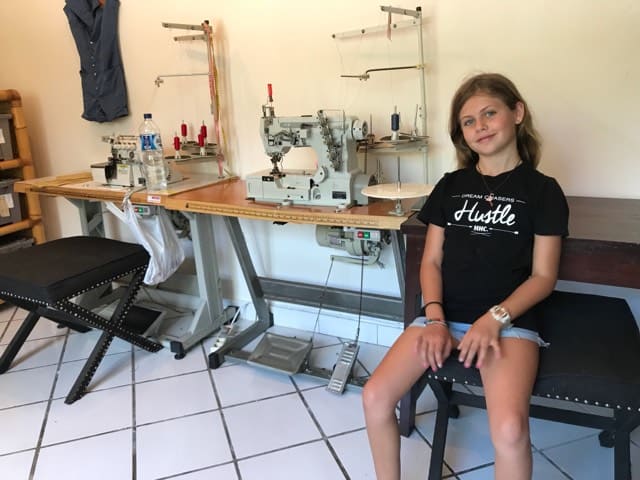 Fashion Designer Studio Reveal
We recently had Hanalei's new fashion studio set-up. Watch her first reactions to it! It was great.
https://www.facebook.com/hanaleiSwan88/videos/900381486779508/
Hanalei's Fashion Mentor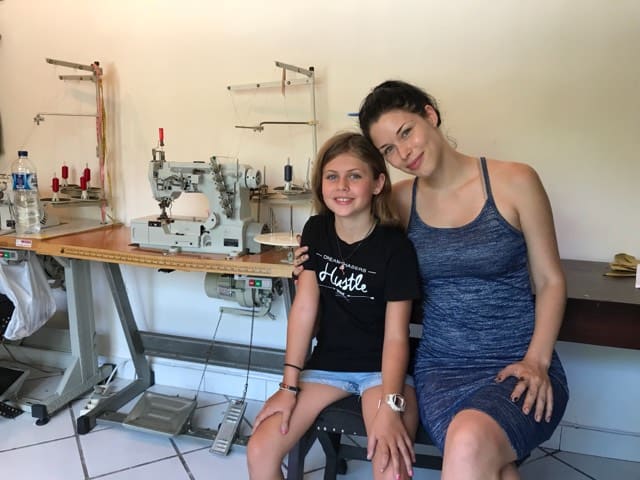 We've been so excited to have Karen Keith on board to help Hanalei get her fashion concepts created. We actually had to take a step back a few months ago, because we sent her designs away and they didn't come back like we had hoped.
That's when Karen decided we needed to do a reset. We are now going to have our own in house team that is going to help take Hanalei's designs and make them a reality.
Here's the rest of her team-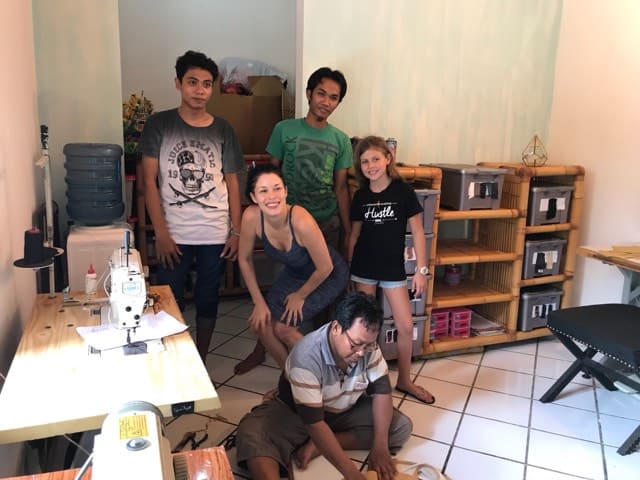 How Does The Designing Process Work?
I asked Karen to share with us how this entire designing pattern works. Since I've never been in the fashion industry, I knew we needed someone that is experienced here. In fact, I always take the position that you should be laser focused on what you know how to do so you can excel at it. Then you bring in others that are skilled at what they do.
Here's where the designing process starts:
1. Starts With a Mistake
I really loved what she said here. She said that every designer starts with a mistake. They create what they think they want and usually, it doesn't work out. This is where they can learn what actually needs to be done to make it great.
That's exactly how it is with everything in life. If you don't let yourself make mistakes, then you won't be able to get to the next step. Just try things and see what happens.
2. Back to the Drawing Board
Every designer goes through the failure process. Some of them go through this process many times before they get a product that's right. It's ok, because it's an important part of the process.
Hanalei has already been through this phase. I won't lie, it was a bit discouraging to her, and us! We didn't know what needed to be done, which is why we've been so thankful that Karen moved her studio into our team's house.
3. Make Prototypes
https://www.facebook.com/hanaleiSwan88/videos/904273989723591/
Karen and Hanalei have chosen the best material to make their prototypes out of. As part of the designing process, you have to take the sketched design and turn it into a pattern. After that, they will physically make the pattern before using the finished material.
4. Finalize the Design
After they get done with the prototypes, they will finalize the design. They'll see what small changes need to be made so that they can produce the final product.
Hanalei's Message For Her First Collection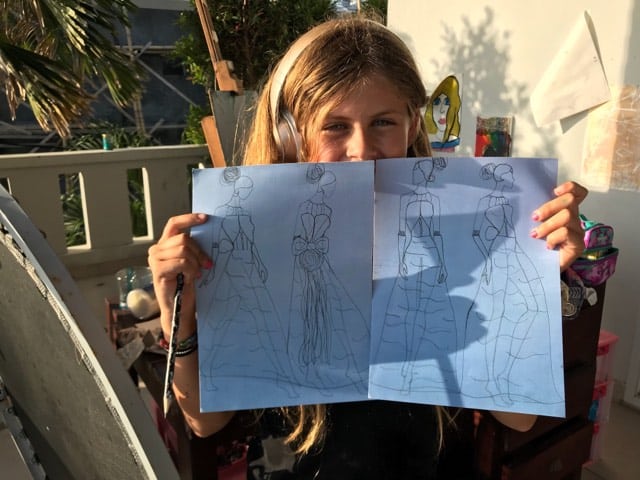 I'm so proud of my amazing young lady. Her courage to go after the things she is so deeply passionate about is inspiring. What I love so much is her message for her first collection.
Here's her message to the world is-
I want to show women that they are beautiful. I want them to know that a dress can make you feel different….it can make you feel amazing.
Her goal is to make it to Fashion Week in 2018. With her hard working attitude, I know she can do it.
Her Message to Freedom-preneurs of All Ages
I want to leave you with these final thoughts from Hanalei. Here's her message to Freedom-preneurs of all ages.
Find your passion. Do what you love. There will be failures and there will be successes. No matter what's going to happen, if you really love what you do, you'll stick with it. You'll be able to go through all the junk so that you can change lives.
Ready to take your passions and turn them into money making ventures? Get my free copy of Thriving in the Digital Economy, where you'll learn the place you need to start to make that happen.